Just got back from seeing Black Swan at the
GFT
. My thoughts, when I was able to formulate some after shrieking like a madwoman at Aronofsky's insane (and over the top) jumpy bits, were mainly about:
- Natalie Portman's incredible Black/White Swan make-up.... and how I hope
Pixiwoo
do a tutorial soon.
- Natalie Portman's incredible ballet body. Apparently she lost 20 lbs training for the part. How the hell did she even have 20 lbs going spare?? I, on the other hand, need to book some dance classes A.S.A.P.
I'm a sucker for bony shoulders and collarbones.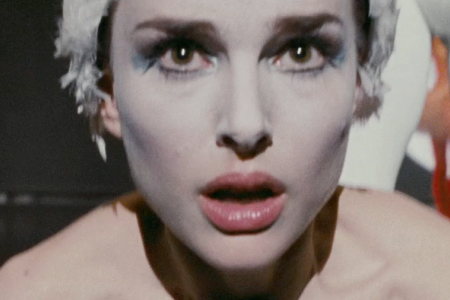 As the 'virginal' White Swan.
Portman succeeding in making 'Madonna arms' desirable.
Reckon we'll be seeing a trend in feathered headwear?
Finally, the gorgeous movie poster...