Today I was genuinely saddened to learn of the passing of one of my ultimate heroines, Dame Elizabeth Taylor. I'm spending the night watching Giant and Butterfield 8 and wishing there were more hours in the day so that I could add Suddenly Last Summer, Who's Afraid of Virginia Woolf, A Place in the Sun and Cat on a Hot Tin Roof to my movie marathon. But a girl's got to sleep. Here's a collection of some of my favourite images of Liz...
Baby Liz!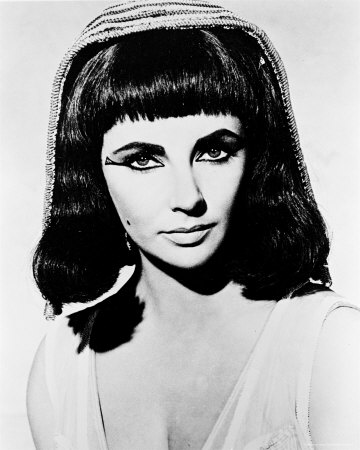 as Cleopatra
and again
with then-husband Mike Todd and baby Liza
with Paul Newman in Cat on a Hot Tin Roof
Butterfield 8
in THAT white swimsuit from Suddenly, Last Summer
It's important that Elizabeth is remembered not only as one of the most beautiful women of all time, but as a great talent and a generous and loyal philanthropist particularly with regard to her tireless support of gay rights and AIDS charities.